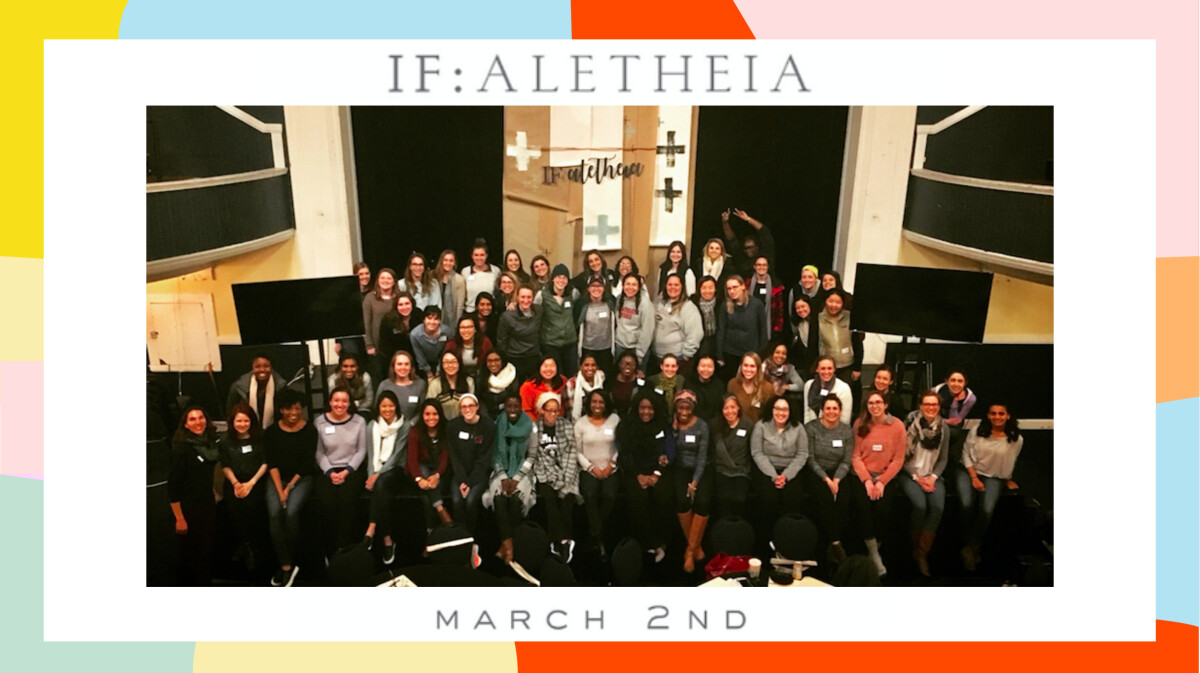 Saturday, March 02, 2019
Join us for a powerful day of worship, teaching, prayer, and food with the women of Aletheia.
Who: Women of Aletheia and their friends! (Infants welcome!)
When: Saturday, March 2nd, 9:00am-5:00pm
Where: Cambridge YMCA Theater
820 Massachusetts Ave Cambridge MA 02139
What: IF:Aletheia will be our local participation in IF:Gathering, a women's conference live-streamed all around the world. IF exists to gather, equip and encourage disciples to make disciples. The speakers are nationally-known speakers and authors. As we watch the conference together, we will have live worship, small group discussions, time to pray together and...yummy food!
Theme: This is a generation that is not just hungry for big faith, but faith that's lived out in the practical, mundane things we do and the decisions that we make everyday. What does it look like to follow God and live out this faith in our relationships, at our jobs, in conflict, in suffering, with money? Faith can move mountains, but it can also change our everyday circumstances, so we are going to look at God's word to do that in one of the most practical - yet misunderstood - books of the Bible: Proverbs.
Fee: $30 *Your fee includes the cost of food, materials and a donation to IF:Gathering to support their ministry. *Please contact Heather Lee at if you need help to cover the fee.
Food: We'll have breakfast and lunch as well as coffee, tea and snacks.
Can't make it the whole time? That's fine! We'd love to have you for as much as you can attend.
Note: The live event takes place Feb 8-9, but we are choosing to watch on "replay" on March 2nd. Don't be alarmed if you hear about IF being in February; you haven't missed it!