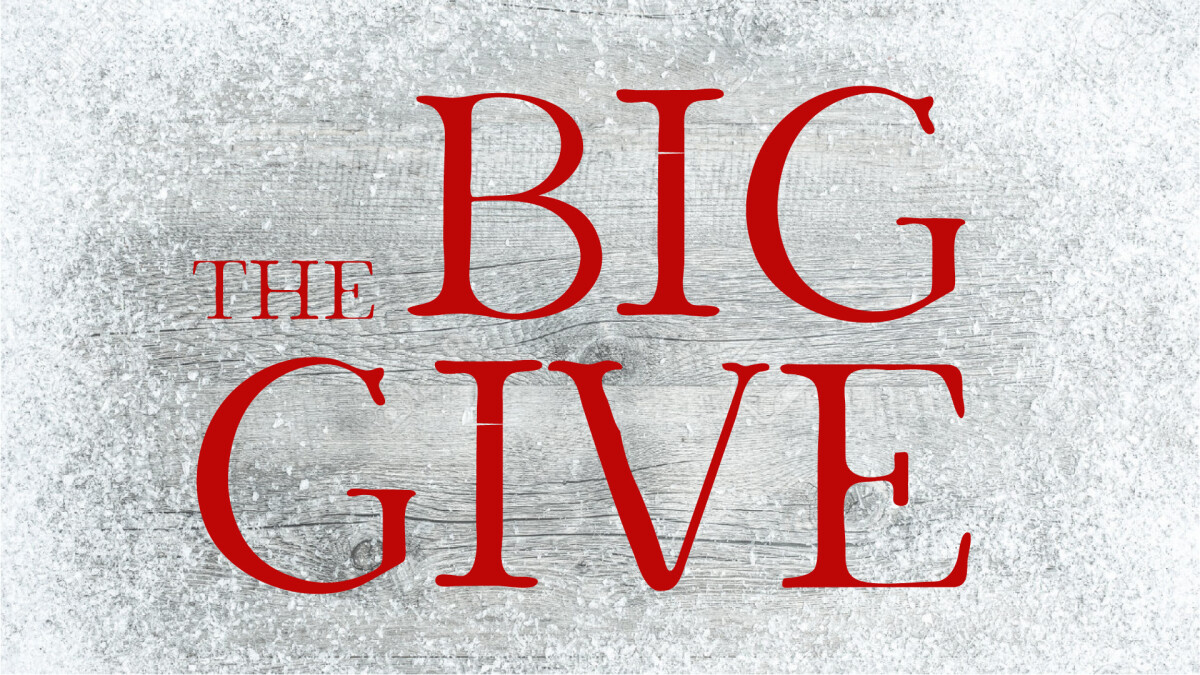 Sunday, December 10, 2017
December 10th is our annual Big Give! This is the chance we have each year to take up one huge offering during the Christmas season, and then give all the money we raise away.

This year we have a goal of raising $125,000, and that giving goes to a number of worthy causes.
Find out more here.