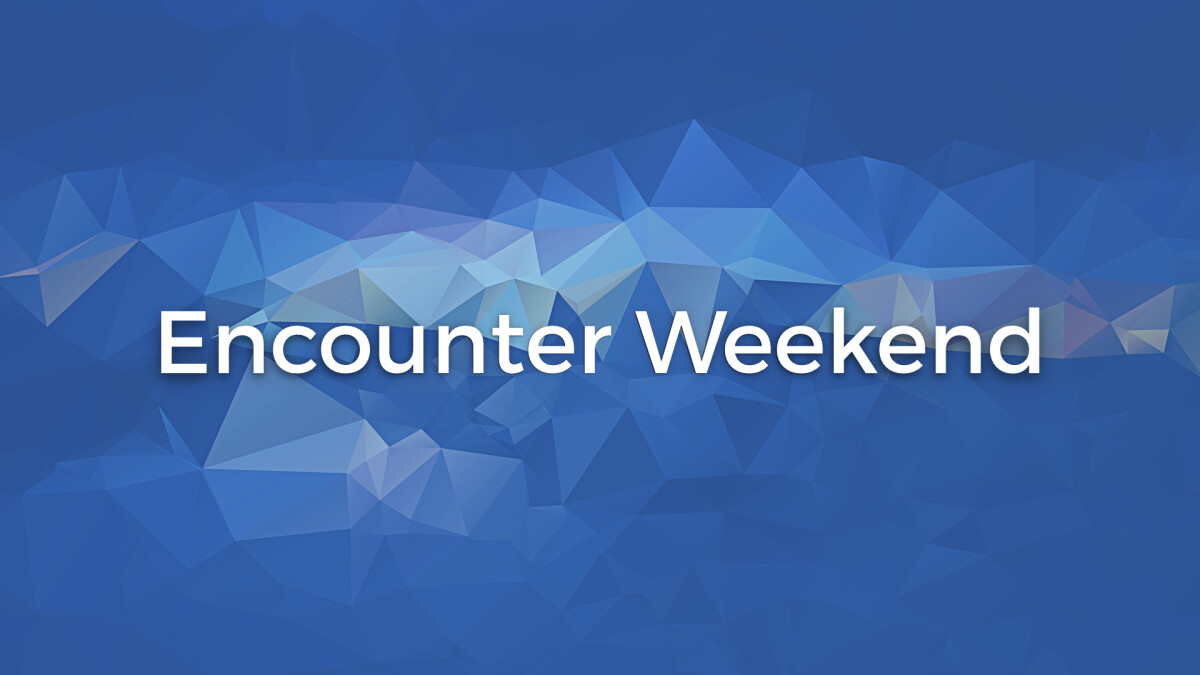 Friday, November 15, 2019, 7:00 PM - Saturday, November 16, 2019, 12:30 PM
Who is the Holy Spirit? What does it mean to be baptized in the Holy Spirit? Does that mean anything? What are spiritual gifts, and who are they for? Does God still work miraculously today? If you've ever had questions like this, you'll want to join us for Encounter Weekend.

Join us for Encounter Weekend, a 2-day immersive experience where you'll have a chance to encounter God the Spirit personally. Through study, prayer, group ministry, and personal practice, you'll have a chance to experience an encounter with the Holy Spirit that will propel you closer to God and equip you to be more effective as a disciple of Jesus. Additionally, you'll have a moment to be personally ministered to as you learn how to break the chains for past sinful, harmful patterns, and walk in a new level of victory in Christ. If you're ready for an encounter with God, then get signed up for this weekend.

Logistics:
Dates & Times: Friday, November 15th from 7-8:30PM and Saturday, November 16th from 9AM-12:30PM
(note: You must be able to attend the entirety of this event to participate. If you can't make both Friday and Saturday, it's best to wait for a future Encounter Weekend when you can!) You can register HERE!

Preparation: A key part of this learning experience is completing the first five chapters of The Purple Book. The book costs $5 and you can pick one of these up at the Connection Area on Sundays. This is a week long study that will take several hours total to complete. It is very important that you plan for this time commitment and fully complete the study before arriving on Friday evening - if you have not been able to complete it, you'll be asked to wait to come to a future Encounter Weekend. This isn't to be legalistic but because we REALLY care that you have solid foundations in what the bible has to say about the Holy Spirit before you arrive!

Registration Deadline: November 10th.
If childcare is a challenge to participating in the weekend, please email Haile@aletheia .org and let us know. We'll do our best to help out to prevent that from being a barrier to attendance!