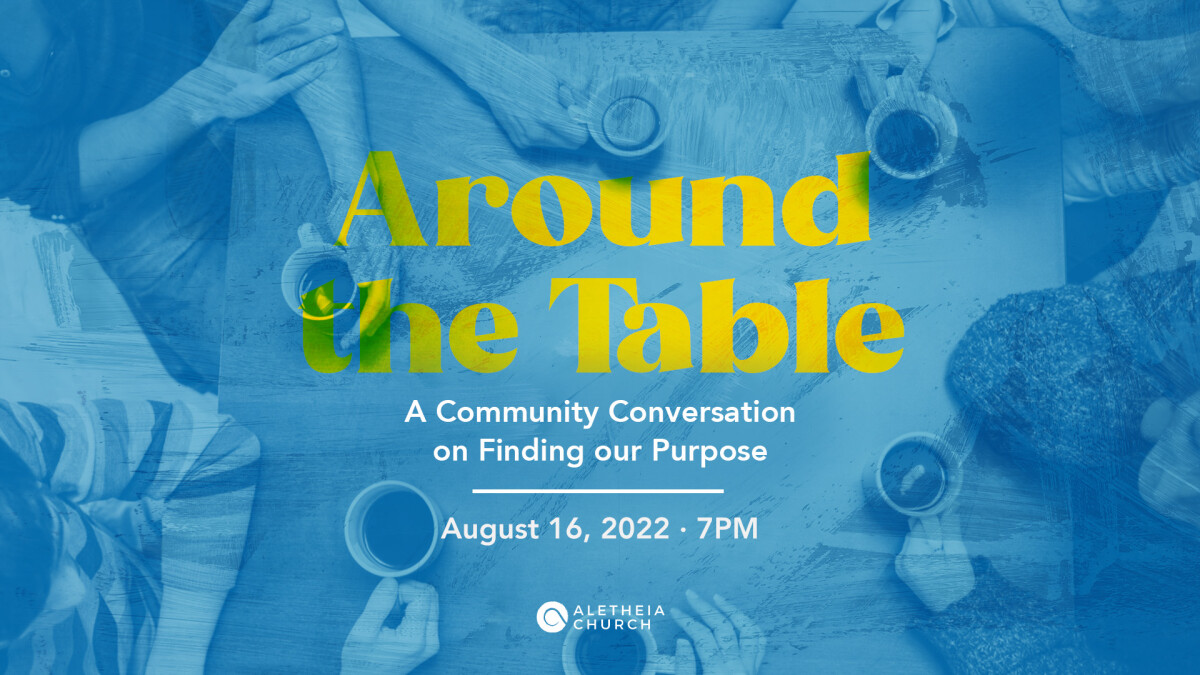 Tuesday, August 16, 2022, 7:00 PM - 8:30 PM
You're invited to join us on August 16th at 7 PM at Aletheia Church for a community conversation on finding our purpose. We'll share a meal around tables and learn from one another's differing perspectives on where we find meaning and purpose in our lives. Everyone is welcome around the table -- whether you identify with a faith community or none at all, whether you're interested in the conversation or just meeting new people -- no matter what, we're excited to get to know you and your story! This event is free, but please let us know you're coming!
So, for the purpose of ordering catering, the deadline to RSVP is Wednesday, August 10th. If you've missed it, but are still hoping to attend, please reach out to Bethany ( ) to see if there is additional availability.