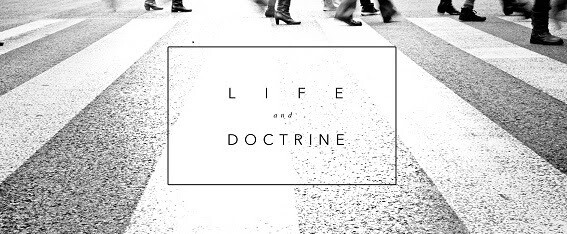 Every Sunday from 10/21/2018 to 12/16/2018
What is Life & Doctrine?
Life and Doctrine is designed to do a few things…
Help new Christians establish solid foundations in the faith.
Be a safe place for skeptics interested in Christianity to come and ask their questions.
Perhaps you're already a Christian, but you want to solidify your foundations. Perhaps you're not a follower of Christ, but are interested in exploring Christianity. It doesn't matter where you're from, who you are, or what your spiritual background is. If you're interested in Christianity and discussing faith and practice, then Life and Doctrine is for you.

Cost: The cost of the course is $15, which includes the Life & Doctrine book. The Life & Doctrine book is newly revised, so don't purchase a copy online!We'll have a copy for you on the first day of class.

Dates & Times: The class will meet from 1 - 2:30 PM on Sundays at the YMCA and from 7-8:30 PM at the Courtyard Marriott downtown. It will begin October 21st and continue for 9 weeks.
Register here!