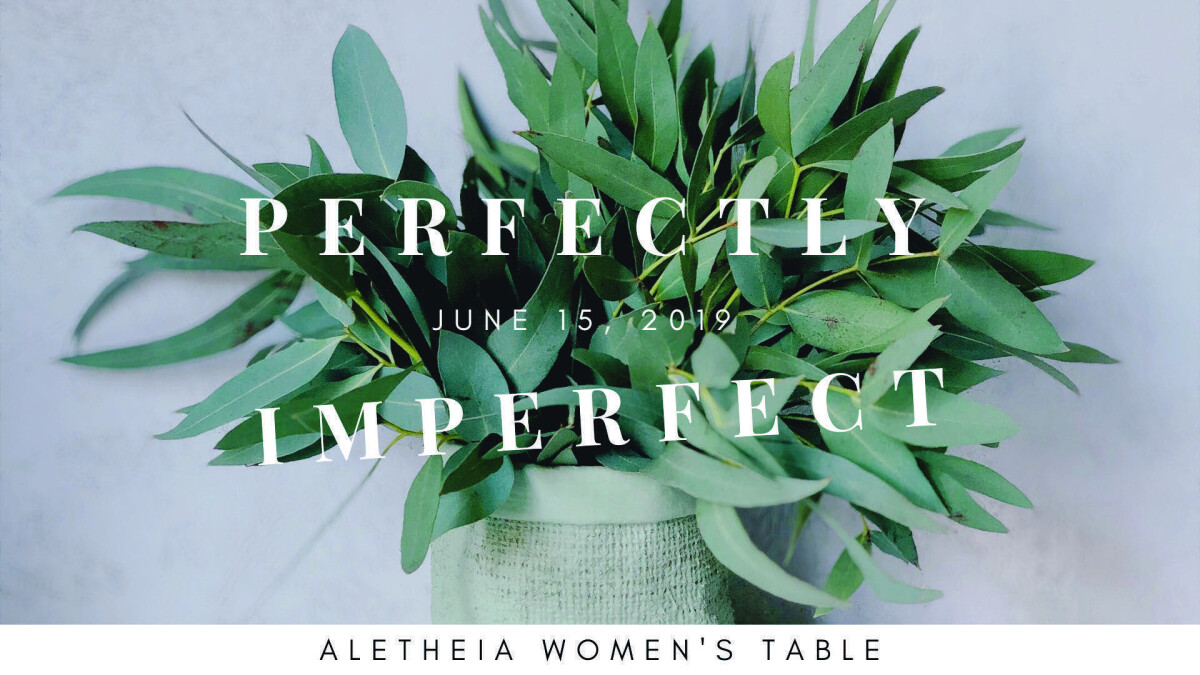 Saturday, June 15, 2019, 9:00 AM - 12:00 PM
Calling all ladies! We are excited to invite you to the next Aletheia Women's Table event! Aletheia Women's Table aims to connect, equip and encourage the women of Aletheia.

On Saturday, June 15th, from 9am-12pm, join us for an Aletheia Women's Table: Perfectly Imperfect in the YMCA Theater.
Women of Aletheia and their friends are welcome! (Childcare provided*)
$5 fee includes brunch
We will be examining the topic of Perfection. While social media, advertising, careers, and even poor theology can leave us feeling like we'll never measure up, God's word has quite a lot to teach us about perfection. Let's come together to connect with other ladies and hear from the Lord. We will enjoy brunch, worship, teaching, prayer and table discussions.
Register HERE!
*We will have limited childcare available for this event. If you do not have someone to watch your child(ren) at home, we will have free childcare provided on site. You MUST register for childcare by Sunday, June 9th!*