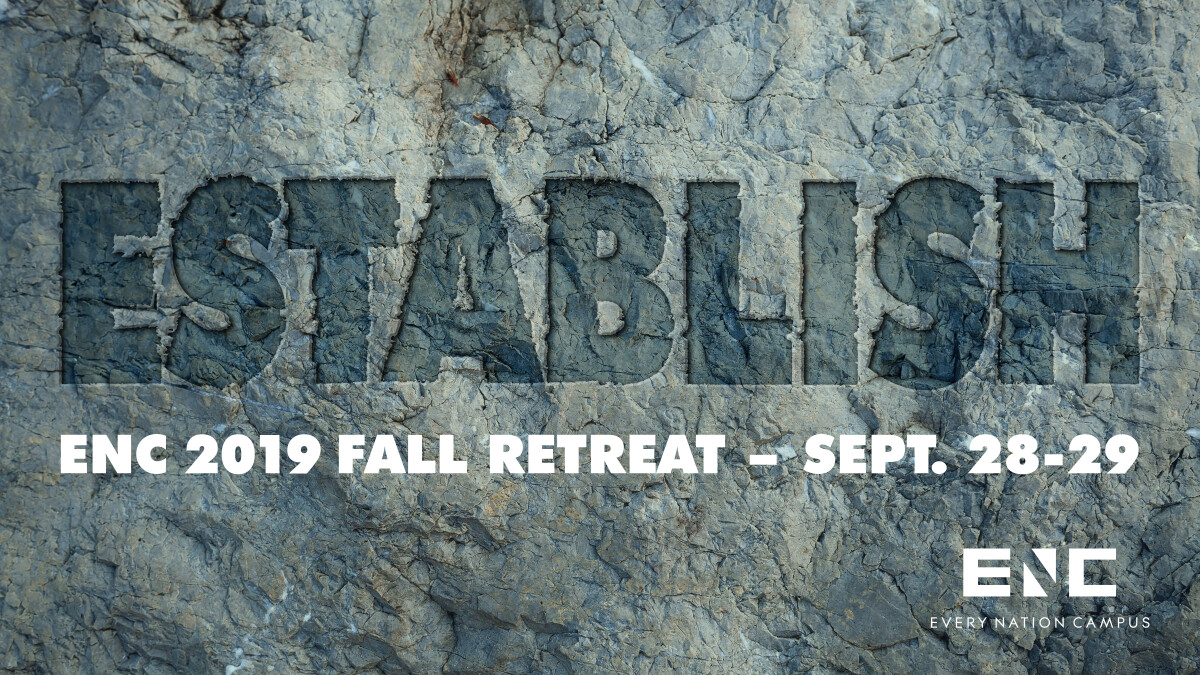 Saturday, September 28, 2019 - Sunday, September 29, 2019
Join us for this year's ENC Fall Retreat! This year's theme is Establish. Many of us desire deep relationships. We desire a deep relationship with God and we desire deep relationships with people. The problem we often face, however, is that we're not always exactly sure how to get there. How do we cultivate a deeper relationship with God? How do we grow closer to people? As we embark on this year's ENC Fall Retreat, we'll be exploring how to establish ourselves more firmly in the faith through the deepening of our relationship with God and with his people.
You can register HERE!