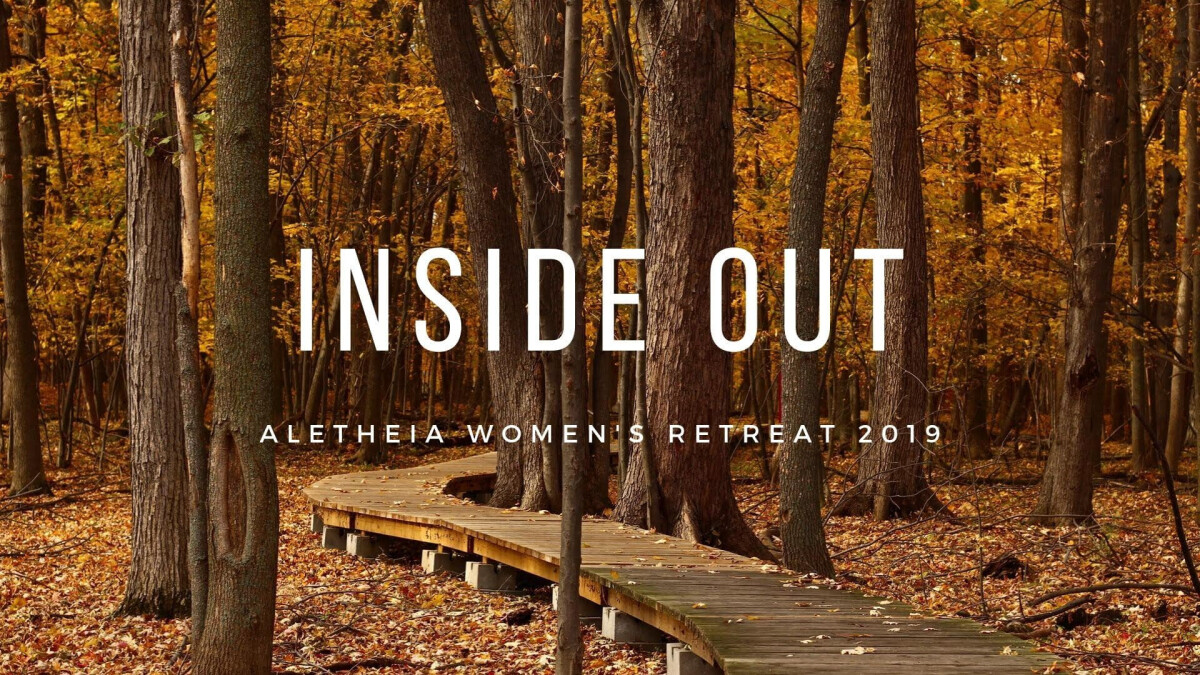 Friday, October 18, 2019 - Sunday, October 20, 2019
(REGISTRATION IS FULL)
It's time for the 6th annual Aletheia Women's Retreat! We are so excited to be together. This year's retreat is themed, "Inside Out." We want to dedicate the weekend sharing on how we can be living from a "whole" heart, with God's strength and power affecting everything inside and out. We will have worship, teaching, workshops, free time for some great fall activities, great food, and lots of fun!
When: Friday, October 18th - Sunday, October 20th. We carpool to retreat center on Friday evening (we'll be ready for you as early as 5pm on Friday) and we'll be back in time for church on Sunday morning, with an awesome weekend in between!
Where: Grotonwood Camp and Conference Center, 167 Prescott St, Groton, MA (about 90 minutes from Boston).
Cost: the $150 fee covers dorm-style accommodations and meals (dinner Friday, three meals on Saturday and breakfast Sunday). **If the fee is a difficulty for you, we have limited partial and full scholarships. Please contact Heather Lee at "blackard1 @ hotmail. com" for more info**
Carpool: Please ensure that you have a way to retreat! If you have a car, let us know if you can bring ladies with you. If you need a ride, sign up! It's all on our carpool form! https://www.groupcarpool.com/t/qps4aw
Can't wait to see you there!