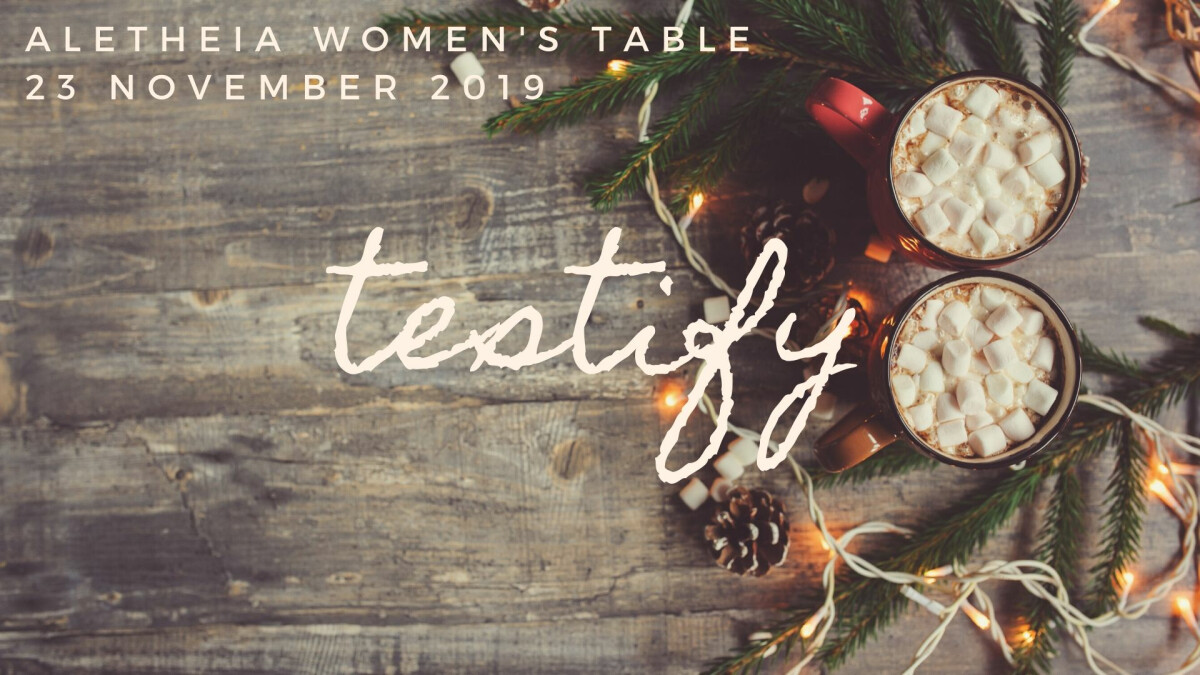 Saturday, November 23, 2019, 9:00 AM - 12:00 PM
Ladies! Join us for Aletheia Women's Table on Saturday, November 23rd. The theme this month is "Testify!" We will be hearing the personal testimonies of some of our own wonderful Aletheia ladies and reflecting on how to share our own stories. We will enjoy brunch, worship, teaching, small group discussions and prayer. Bring a friend! We are capping registration for planning purposes so please register soon. The fee to attend is $5. Contact Heather Lee at blackard1@ hotmail.com if you need assistance.
*We will have limited childcare for this event! If you do not have someone to watch your child(ren) at home, we will have childcare on site. Please let us know if you require childcare by Sunday, November 17th.* Infants welcome.
Saturday, November 23, 2019, 9am-12pm, Cambridge YMCA Theater
$5 fee includes brunch. Register HERE!