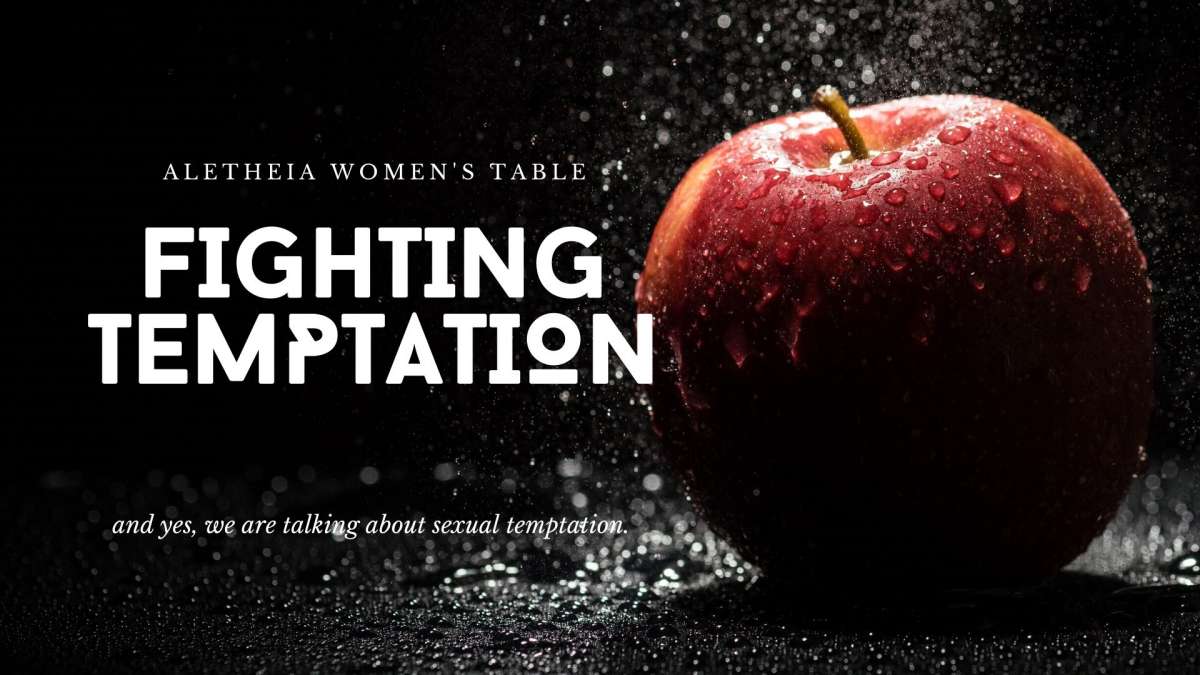 Saturday, May 30, 2020, 10:00 AM - 11:30 AM
Our second virtual Aletheia Women's Table is a go! Saturday morning, May 30th, at 10am we'll be discussing the topic of Fighting Temptation.
One of our amazing church members will share her story about her search for love, the fall into lust, sex, and temptations, and God's pursuit of her heart that led her back to wholeness. Come hear about the truth we learn through God's word, the grace He has for every situation and the power He provides for victory and renewal. Given the personal nature of this topic, there will not be small group discussions; instead, anonymous Q&A will follow the talk. We will let you know about opportunities for follow up for those who may wish to pursue a small group or additional resources around this topic.
This event is not just for single ladies! Temptation is real in all stages of life, and wholeness in Christ is for all. We really hope you'll all join us!
Virtual Aletheia Women's Table: Fighting Temptation
Date & Time: Saturday, May 30th, 10:00AM-11:30AM
The Zoom link is HERE!