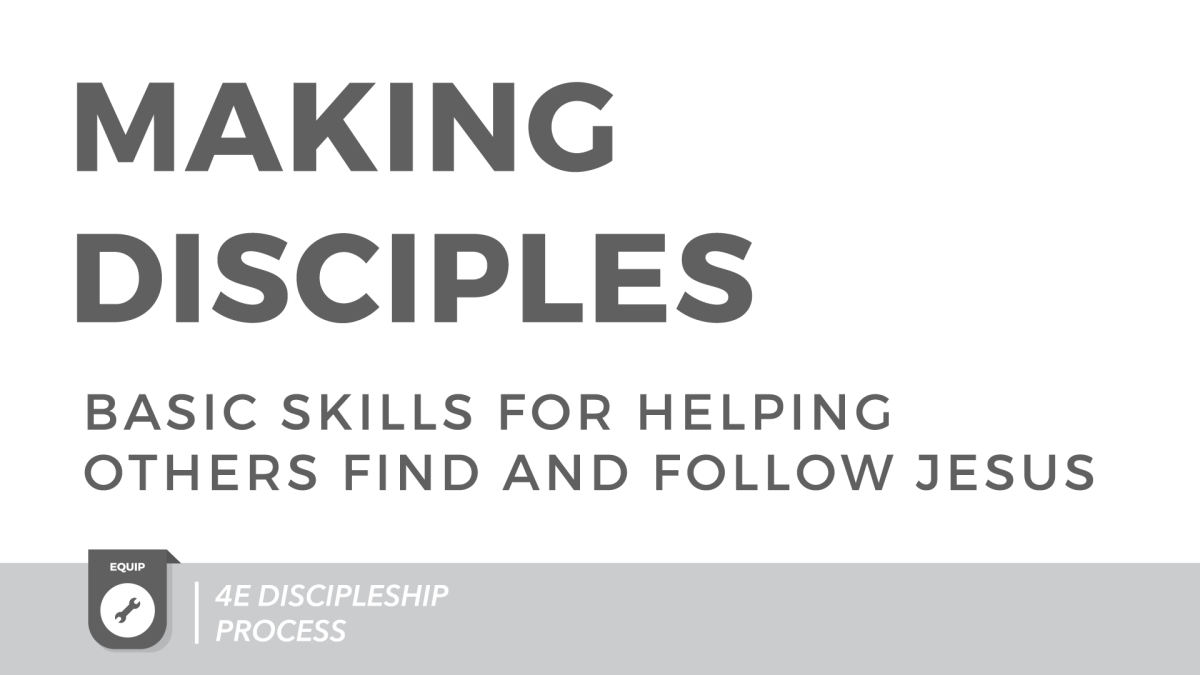 Every Sunday, from 09/13/2020 to 09/27/2020, 1:00 PM - 3:00 PM
Jesus' final charge to his disciples was to go and make disciples - to share the gospel and to help others follow Him. However, we often count ourselves out as not mature enough or knowledgeable enough to help others. If you are following Jesus and you want to be equipped to help others do the same, this is the class for you!
In light of the recent changes to our lives as a result of the COVID-19 closures, the manner in which we facilitate our classes has shifted to a virtual experience. This means two things. First, you will be getting some great material to help equip you before class. Second, you will also need the ability to use zoom. We're very excited to inform you that the next round of Making Disciples will begin on September 13th and will run for three weeks.
You can reach out to Kevin ( ) with any questions. Looking forward to seeing you in this class this June! You can register HERE.
Note: If you've never taken a class at Aletheia before, we highly recommend you start with Discover Discipleship, which is designed to help you engage with the gospel and our church. This class is designed to come after at least one of those classes has been completed.