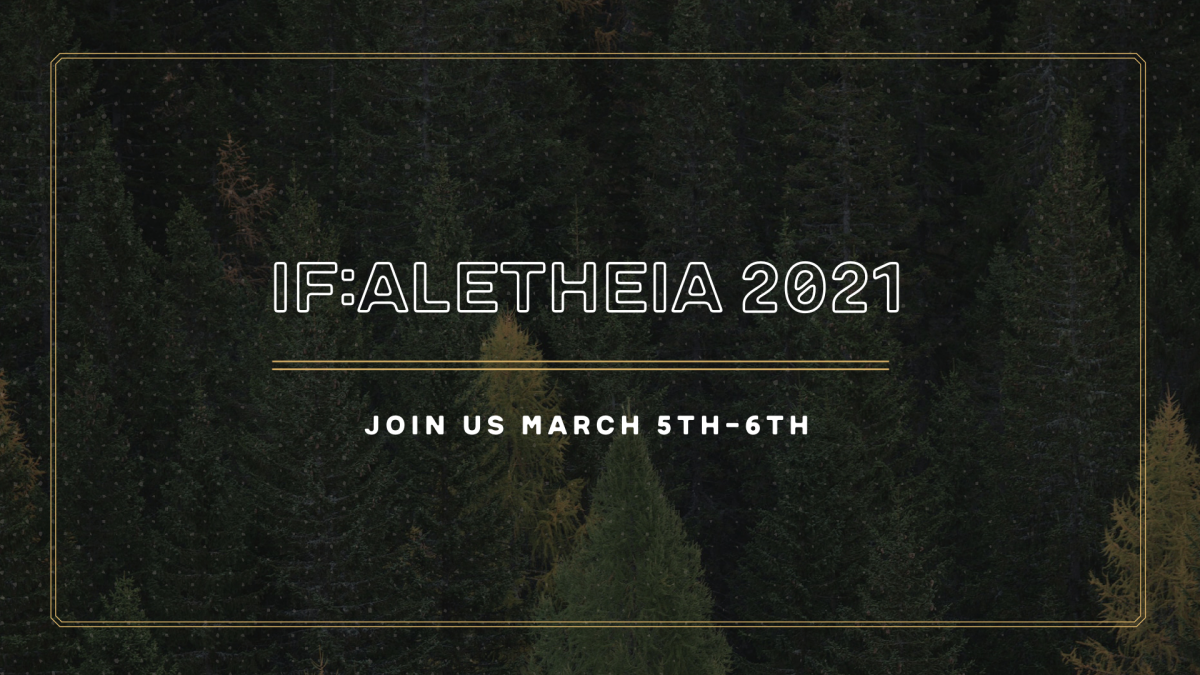 Friday, March 05, 2021, 7:00 PM - Saturday, March 06, 2021, 4:00 PM
The IF:gathering is a Christian women's conference live-streamed worldwide, with a mission to equip women to lead others to Jesus. The two-day event features authors, speakers and worship leaders who will encourage us in our faith and in our mission.

This year's conference is titled 'Even If'- even if the world is getting darker, even if the worst happens to us, even if everything continues to get worse and worse on our watch, we're okay. Not only are we okay, we are still filled with hope, and we are not victims; we still have a job to do. Whether it's good times or bad times, we have a clear mission.
Can you think of a cozier place to grow than a friend's living room? This year for IF:Aletheia, we're encouraging ladies attend in small groups or individually. All Aletheia attendees will be keeping in touch in a private group chat on the IF platform for the whole event. There are two moments on Saturday for small group discussions (one at lunchtime and one at the event closing). For the ladies who opt to attend alone, we will set up breakout rooms on a zoom call so they will be able to discuss.


Logistics:
Registration fee: $19 (college students are free!) — you sign up HERE and from there, we'd love to get you connected to others who are joining as well!


Friday night, March 5th 7:00pm-10:30pm
AND
Saturday, March 6th 9:00am-4:00pm
(Fee purchases access to all conference content through Monday, March 8th, your choice of breakout session (the first hour of Saturday morning), and access to the private group chat with the other Aletheia attendees.
Attend in a small group or on your own. We will connect ladies attending on their own for Saturday lunch and closing discussions via zoom.)