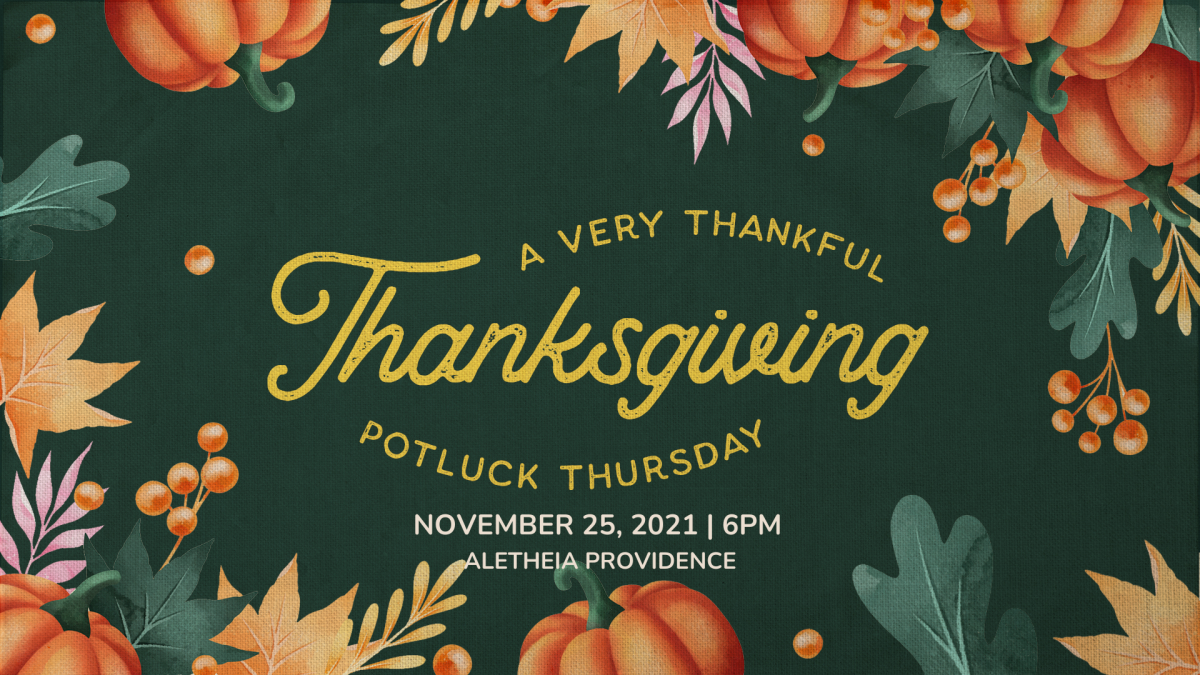 Thursday, November 25, 2021, 3:00 PM - 7:00 PM
Join us for a night of gratitude, fellowship, and food. We will gather at the church for a potluck on the evening of Thursday, November 25th (Thanksgiving Day!), and we'd love to have you join us! Sign up here to let everyone know what you're bringing. Feel free to bring any dish from your family or culture -- it doesn't have to be an American Thanksgiving classic!
We can't wait to see you there!