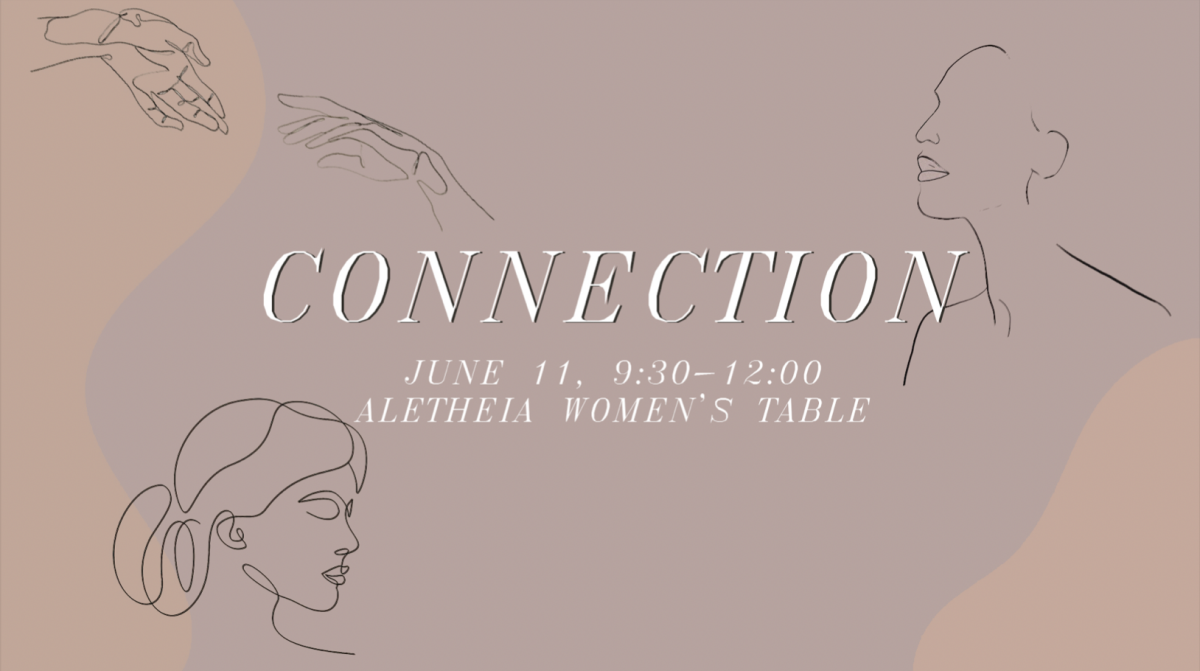 Saturday, June 11, 2022, 9:30 AM - 12:00 PM
Ladies: Join Us For Our Next Aletheia Women's Table!
One of the many things highlighted to all of us over the last couple of years has been our need, as human beings, for deep and authentic connection with others, and on Saturday, June 11th, that's just what we'll be talking about. Come and be encouraged by the stories of women at Aletheia, and connect with other attendees as we talk and pray about forming stronger connections to God, His people, and His creation! We can't wait to build relationships as we eat, worship, pray, learn, and share with each other, and we hope you'll join us.
There's a $5 fee to attend, but please let us know if that is a barrier to your attendance. Sadly, we won't be able to offer childcare for this event, but infants are welcome! You can register RIGHT HERE!